ZUMBA
---
HOSTED BY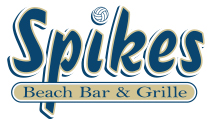 DATE:  TBA

SITE:  Spikes Beach Bar & Grille, 2300 Judson St, Lincoln - View Map

TIME: 
Division 1 & 2 –
Check In: 5:30 pm
Class from: 6 pm - 7 pm

Division 3 & 4 -
Check In: 7:30 pm
Class from: 8 pm – 9 pm

Zumba is a fitness program that combines Latin and international music with Dance moves. Zumba routines incorporate interval training (alternating fast and slow rhythms) to help improve cardiovascular fitness. the class is designed to put fun into movement and is perfect for everybody and every body. 

*Class will last for 60 minutes.
POINT SYSTEM: Participants will receive 25 points for participating.  No medals will be awarded.
ROSTER LIMIT:  Each company will receive 15 entries in Zumba.  Each additional person after 15 will be an additional $10/per person.

ELIGIBILITY:  All players must be regular employees (full or part-time), interns or retirees of companies registered for the Nebraska Corporate Games
---