BASKETBALL
---
 DATE:  Saturday, April 28, 2018

SITE:  North Star High School

TIME:  9 a.m.

DETAIL SUMMARY: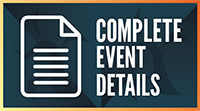 COED 6v6 (

3 Men v 3 Men on one end, 3 Women v 3 Women




on the other end playing alternatively, but to one total score)

Two 20‐minute halves; 3‐minute half‐time

Pool play followed by seeded bracket
​Teams please bring own practice balls, game balls will be provided. 
Click HERE to view Complete Event Details and Rules.

Click HERE to view a demonstration Video.
For Basketball schedule, visit www.tourneymachine.com or download the Tourney Machine app and search "Nebraska Corporate Games"